The All-American Junior Show is July 2-5 and North East Youth Show July 10-12 in West Springfield, Massachusetts. More info here.
Scholarship application available on the Youth page.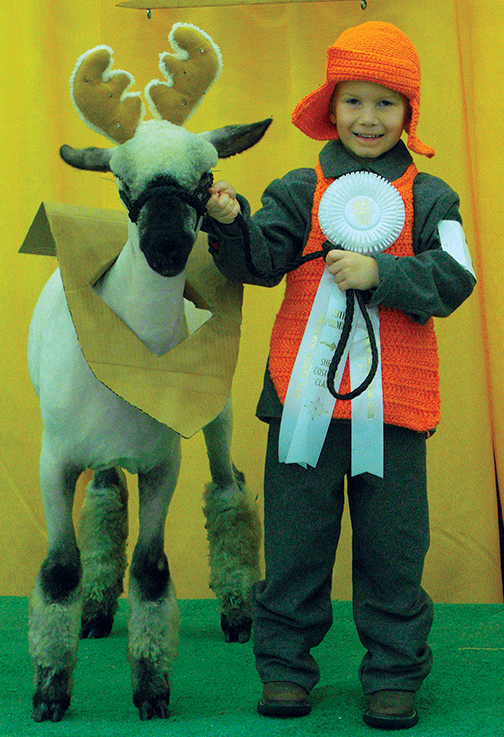 Wyatt Percival, Leadline Costume Class Third Place at NAILE.
Read more about the youth in the February issue of the Voice, in the mail now.
February 2015 Voice has been published. If you would like to subscribe, send $15 to the ASRA office. To view the online version click here.
National Sale stays in Eaton
The Shropshire Classic Sale, part of the Big Ohio Weekend, will host the National Sale again this year May 7-9 at the Preble County Fairgrounds in Eaton.
Midwest Sale
Shropshires are expected to show in the north ring of the swine barn on Wednesday, June 24. They will follow the Dorset classes and speckle-faced wether sires. Shrops will sell on Friday, June 26.
Spectacular
The Spectacular Sale continues this year June 19 and 20 in Springfield, Ill. at the state fairgrounds.
NAILE youth photos on the Youth Page
Starter Flock application available on the Youth Page
To have an ad featured on this home page, contact Becky Peterson at shropsec@hotmail.com for information on how to be a featured beeder of the month.
To see a list of scheduled advertisers thru July 2015
click here.